1. Download the LikeAGlove App
You need our free app to operate the garment.
2. Turn on your Bluetooth
Your garment connects to the app via Bluetooth. Please make sure its on:
iOS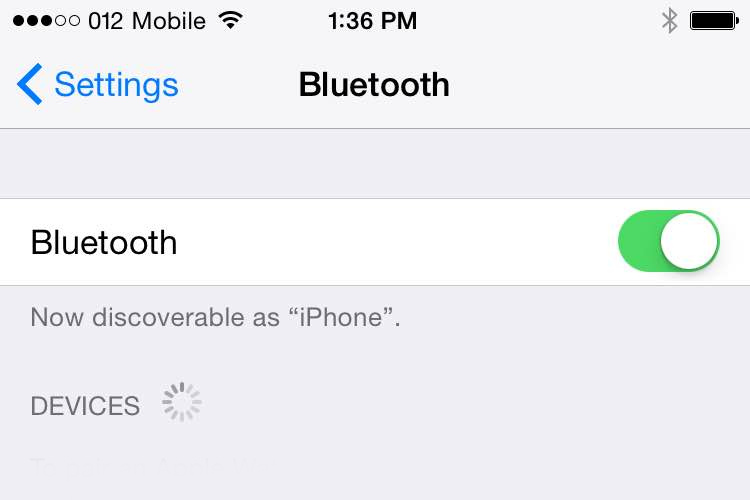 Android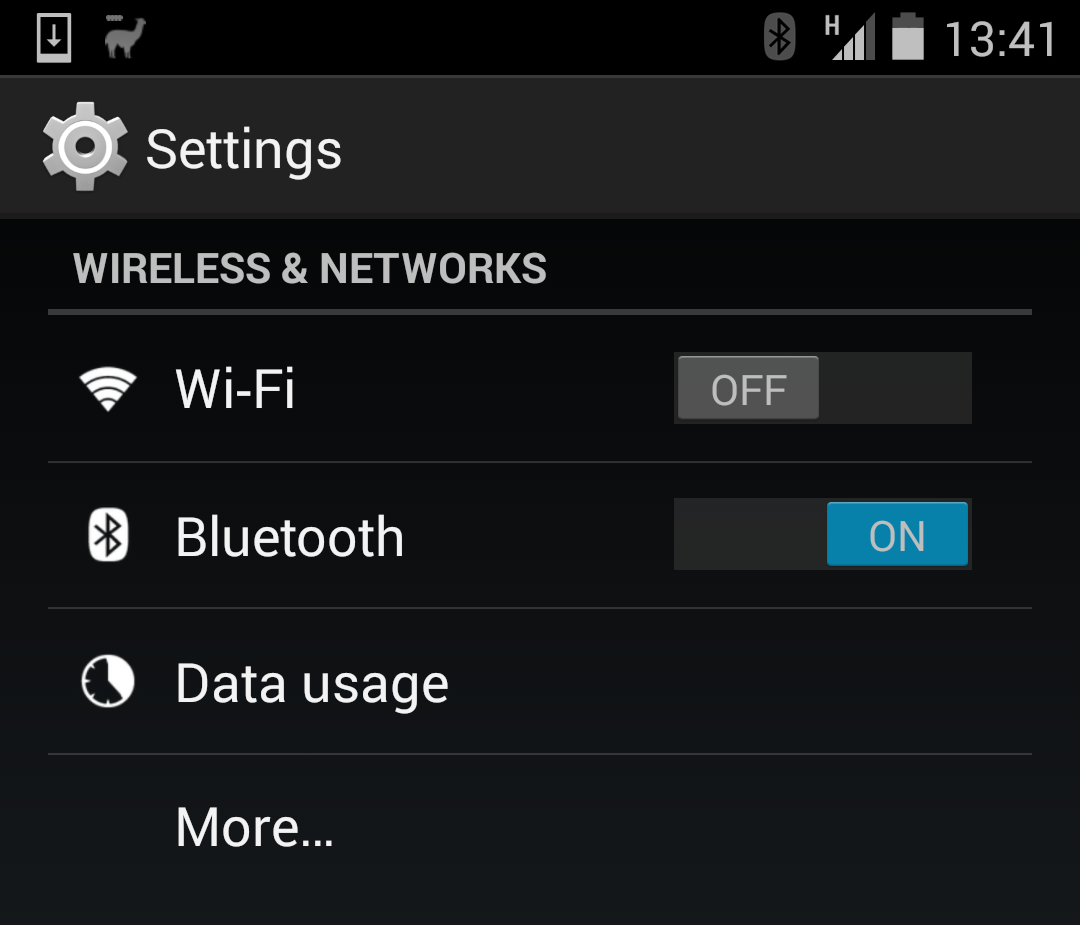 3. Sign up
Creating your LikeAGlove app account is quick and simple.
Follow this simple guide and you're on the way to discovering that perfect pair of jeans for you!
a. Click "Sign up" and enter your personal details
Note that in this first app version only female jeans are cataloged.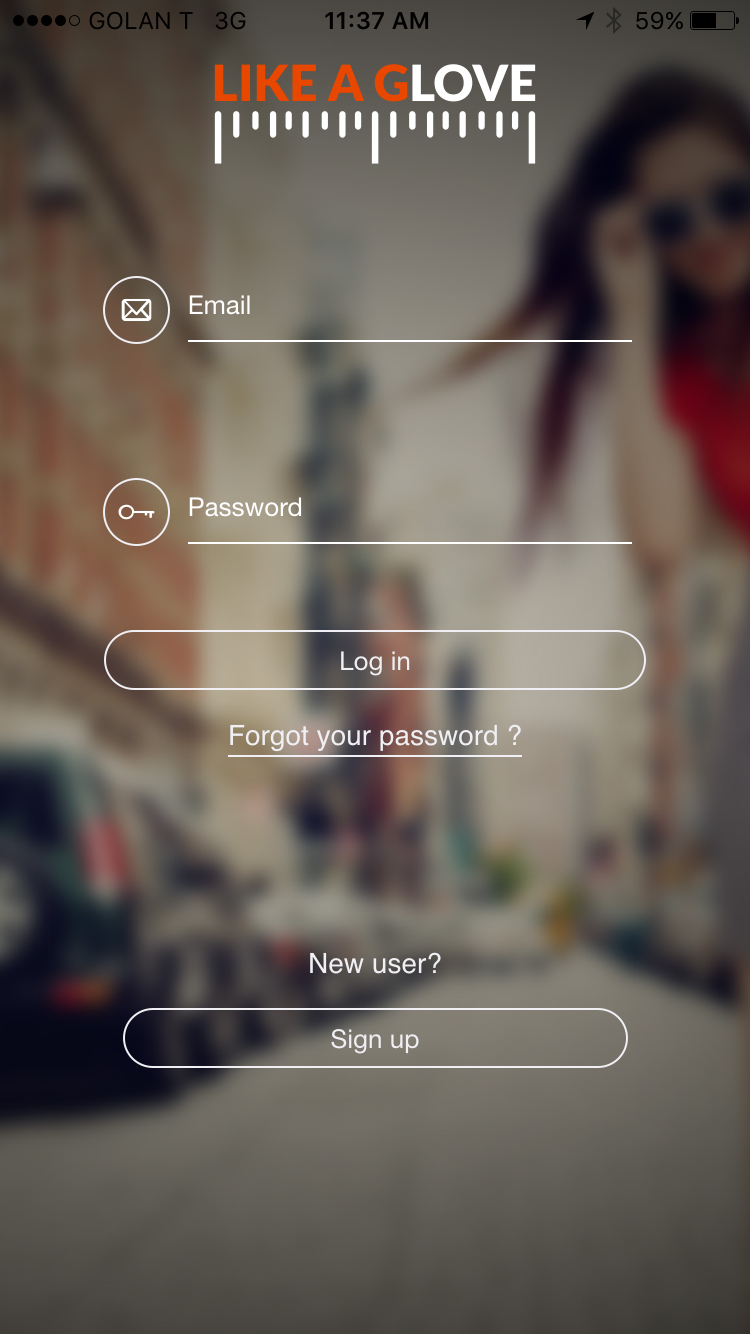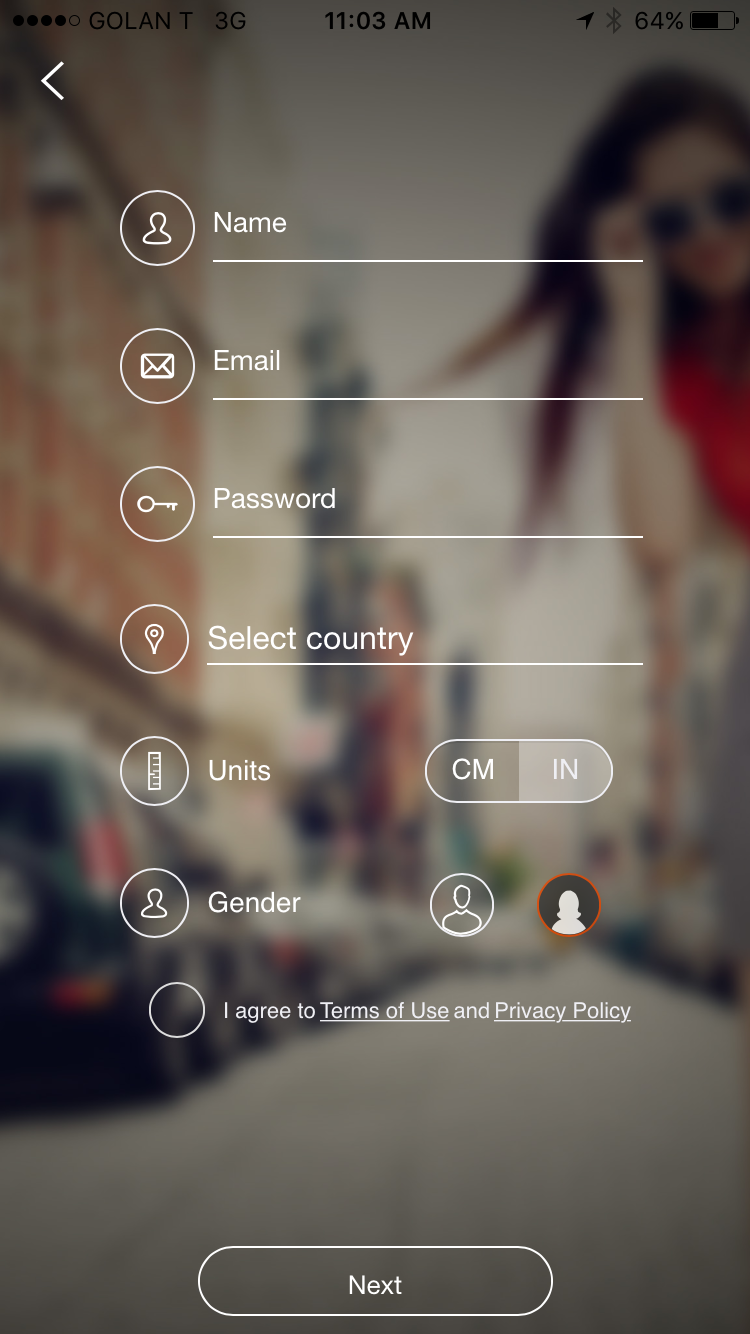 b. Your height and inseam preference
Please share your height. We will then estimate your inseam (jeans length).
Now please adjust the inseam lengths according to your fit and style preference.
Why this is important? Some women prefer their jeans longer and some shorter, some wear it with heals, others with flats.
This step gives us an insight into your style preference so we can make more tailored recommendations.
Please note that the app will search for jeans with inseam lengths as you set here.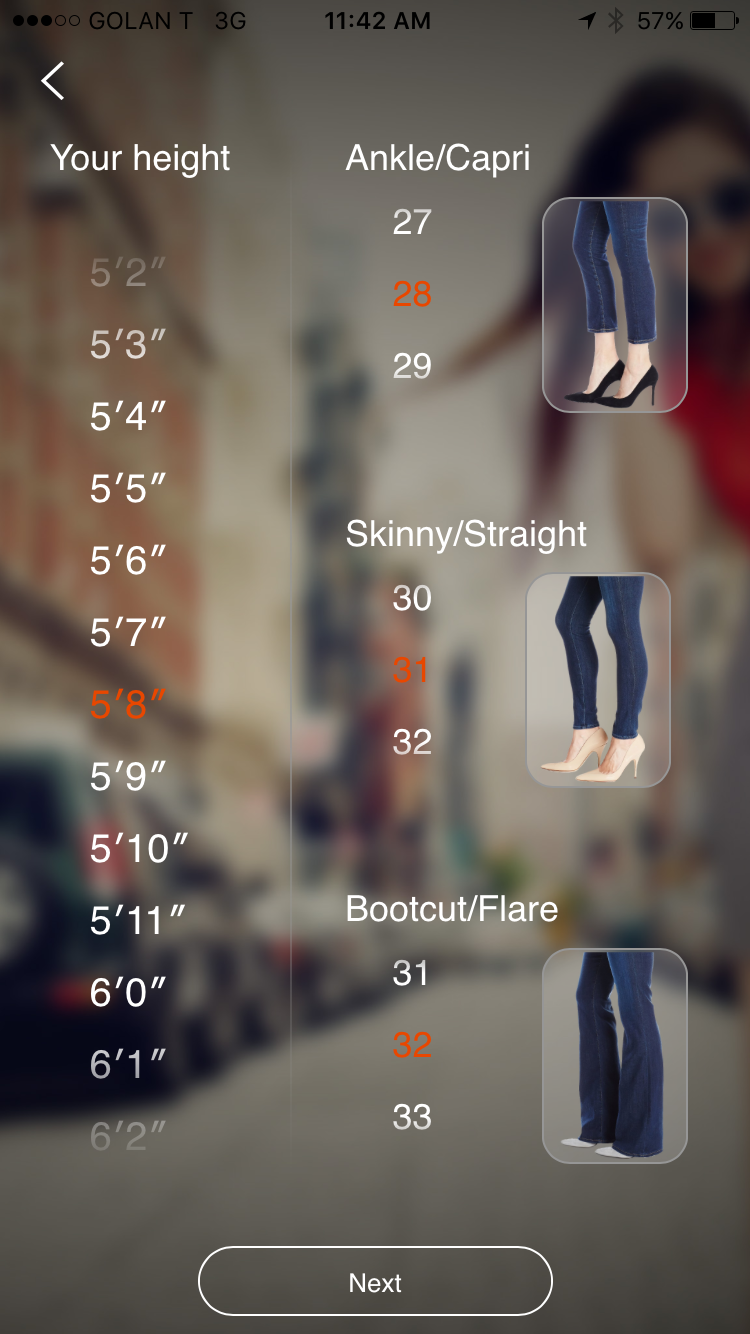 c. Your go to brands and sizes
Share two brands and two sizes that fit you well so we can understand how you like your jeans to fit. This screen will appear twice.
From this feedback we estimate if you prefer your jeans tight or loose. Please make sure you fill it in.
If you leave it blank or provide random information, the app will see a mismatch between your measurements and your go to brands & sizes and will give less accurate recommendations.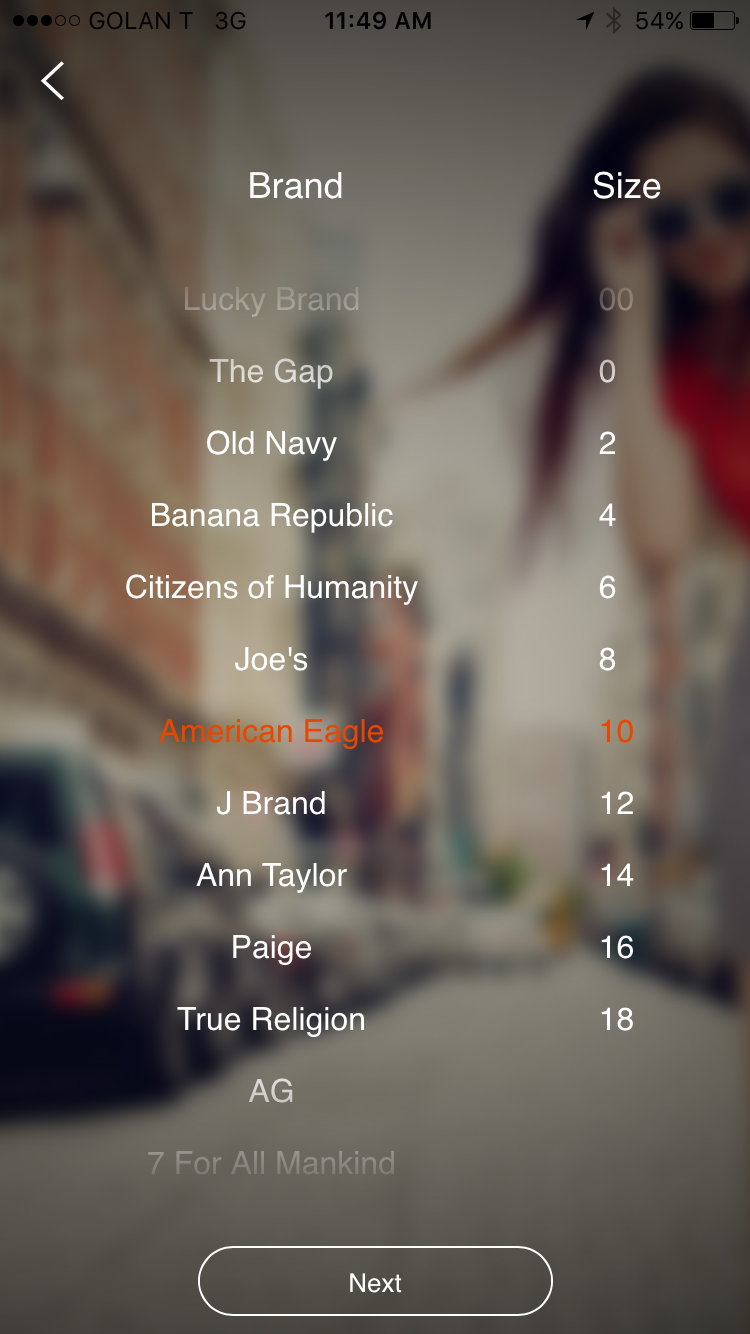 d. Your age and weight
This may seem personal, but a customer's age and weight tends to affect their desired jean style.
We'd like to get to know you even better so we can make the most accurate recommendations.