Please watch a quick tutorial on how to use the LikeAGlove app.
Or follow the simple guide below. 
1. Browse the Catalog
After you measure yourself your recommendations can be found in the app's catalog.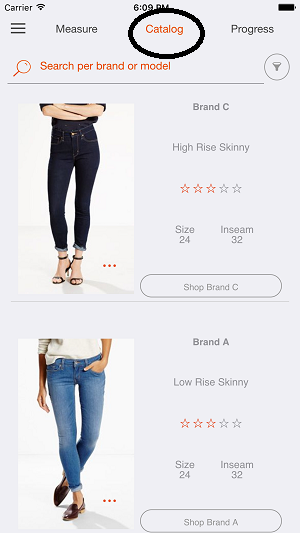 Recommendations are provided through a 5-star scale; 5-stars indicating a perfect fit.
2. Shop  
We do not sell jeans; we redirect you to the relevant retailer.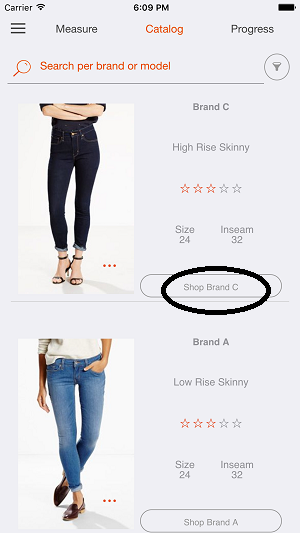 3. Don't Forget To Tell Us How It Fit! 
Once the jeans arrive, and fit you well, please let us know via the app.
Your feedback is essential for recommending the best pair of jeans for your shape.
It is your style preferences combined with your measurements that will help us make the best recommendations for you.
How do I provide feedback? Easy.
a. Select a pair to review
This is done by pressing the three orange dots on the bottom right hand corner of the thumbnail image.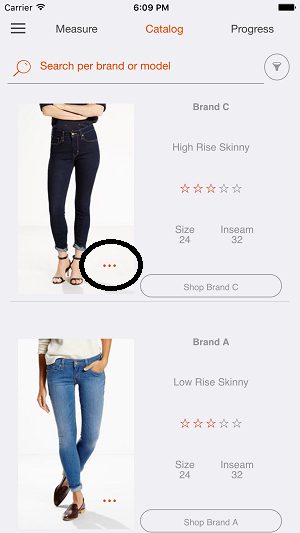 b. Select size and cut, then press "Fits Me Well"